General Information: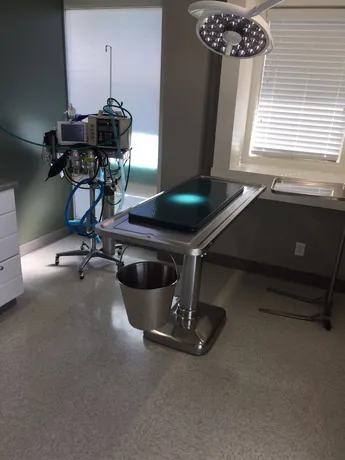 In an effort to provide the highest quality veterinary care to your feline companion, Cattails Feline Health Center offers a range of surgical services. From routine surgical procedures, such as spaying and neutering, to more complex surgeries and dental procedures, we look forward to the opportunity to address your cat's surgical needs.
Our staff is highly skilled in performing veterinary surgeries and will make every effort to ensure the very best care for your feline friend. We focus on patient safety, pain management, and employing the safest surgical practices. Our staff of compassionate, caring professionals will monitor your pet before, during, and after surgery, and will take exceptional care to ensure a safe and complete recovery for your pet. We will also address any questions or concerns you may have about surgery, including concerns about anesthesia, pain management, or post-operative care.
When your pet is ready to go home, we will review your post-operative care and medication instructions. If any questions arise after your pet returns home, or at any other time during the post-operative period, please call us. We are happy to answer your questions and will do all we can to help your pet recover fully.
Surgery can be a source of anxiety and stress for many pet owners. We hope to minimize your worries by providing as much information as you need to make your decisions. Feel free to contact us at (719) 575-0007. Whether your cat needs minor surgery or a complex procedure, we look forward to discussing how our surgical services can benefit your feline friend.
In Preparation for Surgery:
We will provide you with an individualized estimate and treatment plan for your cat's surgical procedure.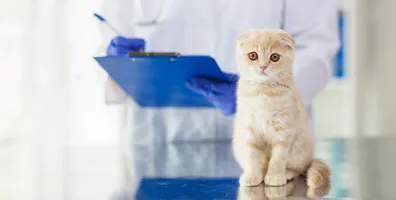 If at any point you have questions or concerns about the plan, please let us know.
You will have a specific time allocated for check-in on the day of surgery. If you need to schedule a different time slot, we can usually accommodate changes.
With any anesthetic procedure, there is always risk. We do our very best to minimize the risks to our patients, but we need to be ready to act in case of emergency. You will find a link to our CPR/DNR Protocol document below that you can review ahead of time. If you have questions, please let us know.
Click Here >cpr-dnr-info-handout.pdf < For CPR-DNR Information (Printable)

At check-in:
You will see a finalized copy of the estimate and treatment plan that you will sign to indicate your approval of the surgical plan.
You will confirm with the technician your decisions for CPR/DNR.